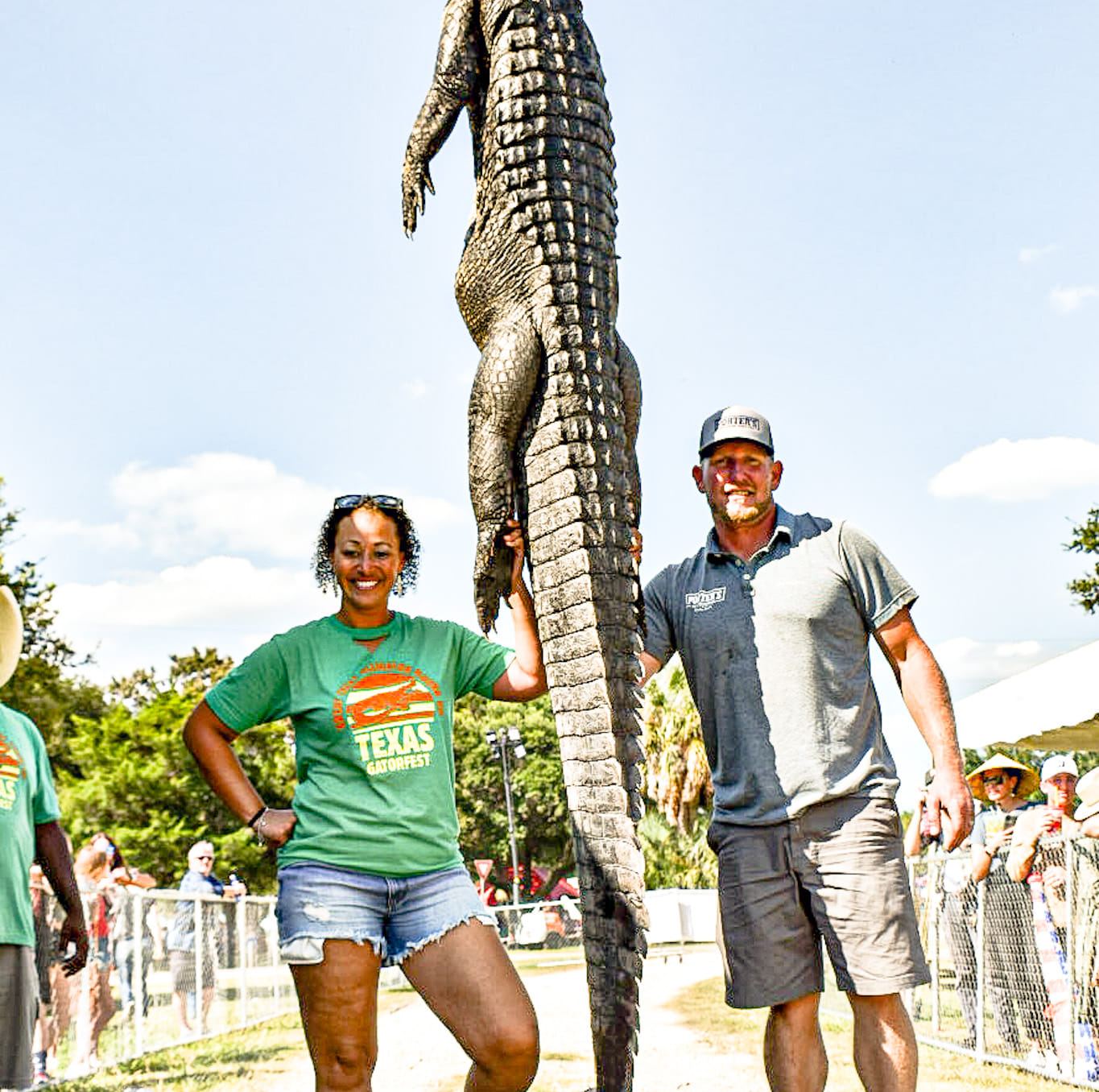 Porter's Processing was purchased by Anahuac's own Casey and Lindsay Hedges in September 2020. They are continuing to follow in Mr. Porter's footsteps to grow and prosper the business he so profoundly established in 1987. Casey and Lindsay have since added the wild and domestic game processing, taking in deer, hogs, swine, beef, and poultry this past year.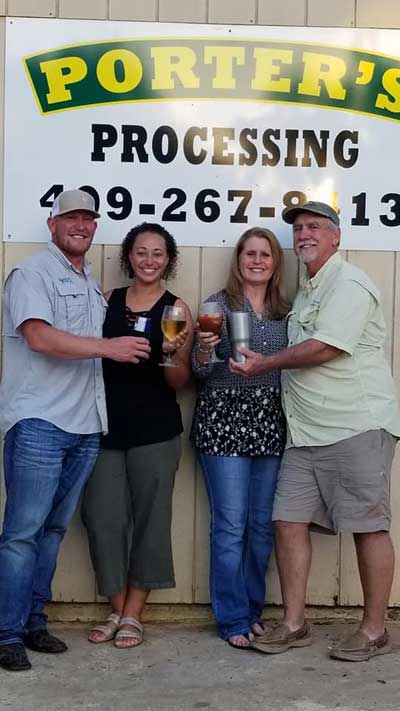 This is how it all began
Mark Porter has been an avid hunter and fisherman all his life. In the Mid 1980's when alligator hunting became legal in Texas, he and his dad began the legacy.
At that time, there were very few buyers and/or processors in the state of Texas. Most Texas alligator hunter
s had to go through the trouble of selling their gators to buyers in Louisiana.  A few years later, Mark decided to expand his interest in the alligator business to become a buyer a
nd processor here in Anahuac, Texas. This little town in the Southeast region of the state, is now known as "The Alligator Capital of Texas".
This small, one-man operation of hunting, buying, skinning, and processing these American Alligators himself has g
rown into "Porter's Processing". Porter's is now the largest alligator processing facility in Southeast Texas. This business became a reality because Mark had a vision and took an interest in something very few would be willing to take on.
At one point in time, Mark facilitated an actual farm where he raised the alligators himself, only for it to be tragically destroyed in 2008 when Hurricane Ike devastated the southern region. Although the actual raising of the alligators locally was never retained, Mark continued to grow and thrive in his small business. Since then, Porter's Processing has opened many doors into the industry and offers a variety of products and services.
Mark & Tana Porter married in 2014. Together, they run and operate "Porter's" as a successful, family friendly business. Throughout the years, the loyalty of the hunters and customers have made their business what it is today, and in return Porter's continues to support local businesses and organizations for the growth and development of the community. The business prides itself on tailoring to its customers and community, allowing all to deal directly with the owners themselves.
Porter's slogan is "All Things Alligator" and they offer everything from guided alligator hunts to authentic, hand-made products. Feel free to call for any information. (409) 267-8413