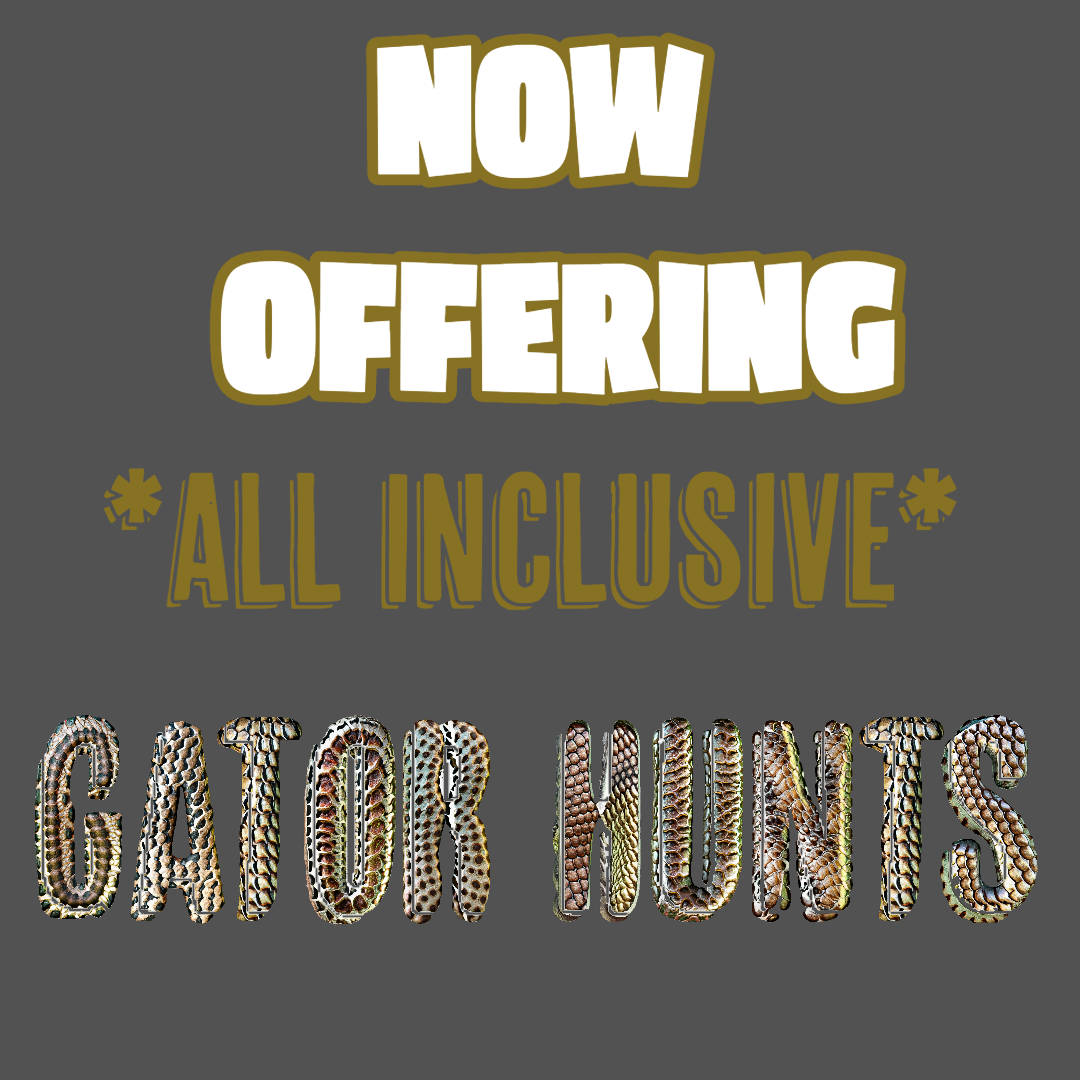 All Inclusive
Porter's now offers 'all inclusive' hunt packages! We received requests and inquiries from our hunters who want to know - BOTTOM LINE - what does it cost start to finish for a gator hunt. These packages encompass the entire experience for ONE PRICE! Before, each item was seperate, but we are the only business that can offer the hunt, processing, tanning, taxidermy, and meat - ALL IN ONE!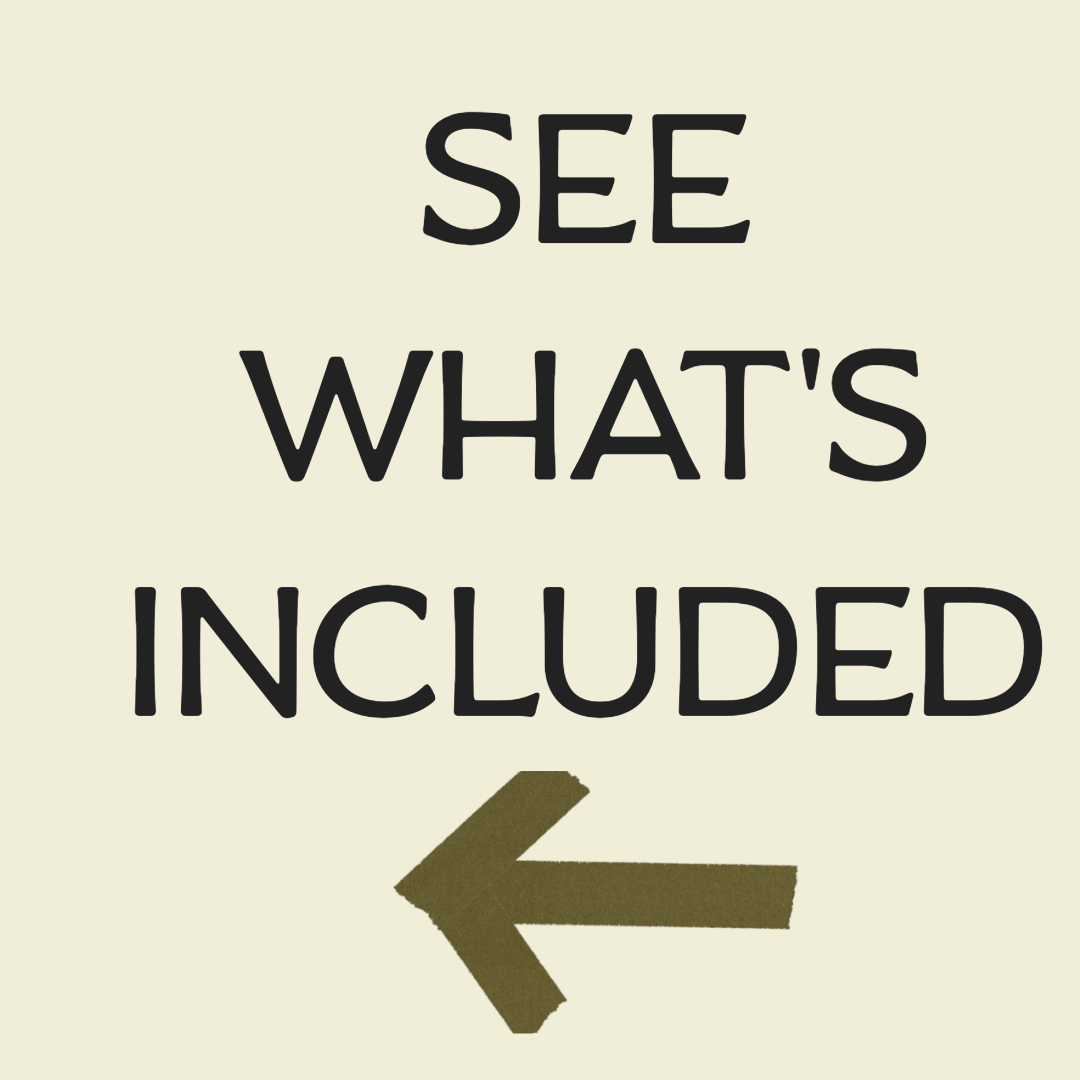 Hunting Guide
Alligator Tag
Belly Hide Processing (Skinning, Scraping, Salting of the Hide)
Shipping Hide to/from tannery, insured
Tanning of the belly skin from American Tanning & Leather in Griffin, GA
Gator meat - fully processed, vacuum sealed, restaurant quality
Skin On Alligator Head Mount
*Hornback Skinning & Skull/Euro Head Mounts - additional fees*
*Lodging, transportation to/from the hunt, hunting license, and guide tips not included in the price*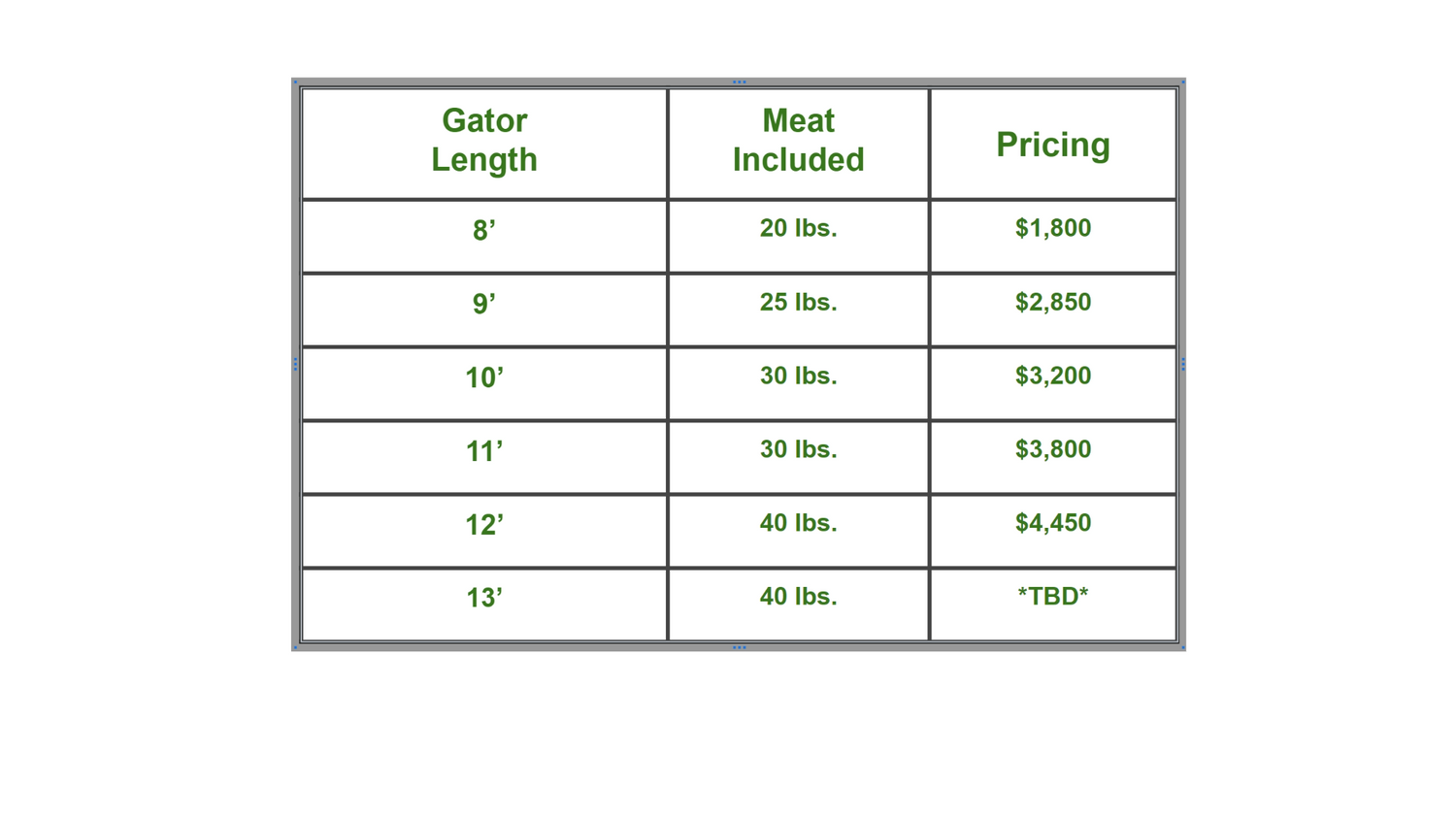 Pricing
Anything under 8' is not considered a "trophy hunt" and will be priced on $100/foot, and all expenses charged separately. Contact us for further questions.